WHY TEMPCO CARTRIDGE HEATERS ARE IDEAL FOR THE FOOD & BEVERAGE INDUSTRY
The Cartridge Heater is a reliable electric heating element used across many industries as a localized heat source within industrial processing equipment. One such industry is the Food and Beverage Industry which is in constant need of precise heating elements for all of its activities such as:
Preparation

Processing

Preservation

Packaging
Custom-designed or ready from stock, a Tempco cartridge heater can be built with watt densities as high as 300 W/square inch, reaching working temperatures up to 1400°F. Tempco offers a variety of options with our cartridge heater design features:
Electrical terminations

Termination options

Sheath options

Temperature sensor options

Power variations
Perhaps the most important design features for food and beverage processing are the available sheath materials and options. Besides our standard 321 Stainless Steel and Incoloy® 800 sheath materials, Tempco also offers 316L Stainless Steel, which is considered to be the best food-grade stainless steel. When combined with Passivation, a chemical process that removes surface contamination, and Electro-Polishing, a process that removes surface imperfections and contaminants, these materials offer excellent corrosion protection. Tempco manufactures our own standard and custom fittings for various mounting options and moisture resistant terminations that are also important within the industry.
With almost 50 years of experience in designing and manufacturing heating elements, Tempco produces a large variety of cartridge heaters that can be used in any imaginable food and beverage process application such as:
Baking Equipment

Beverage Carbonation

Candy Making Equipment

Coffee Makers
Dairy Equipment

Food Warmers

Grills – igniting wood pellets

Refrigeration Equipment
Sealing Bars for Packaging Machines

Smokers

Water heating

Custom Cartridge Heaters for Food and Beverage Industry Applications

Design Features

Cartridge heater formed into circular formation

When a formed heater is required, a tubular element is usually the first choice. However, when the watt density is too high for a tubular heating element, a Tempco Hi-Density Cartridge Heater is a viable alternative.

Moisture resistant seal and flexible SJO cord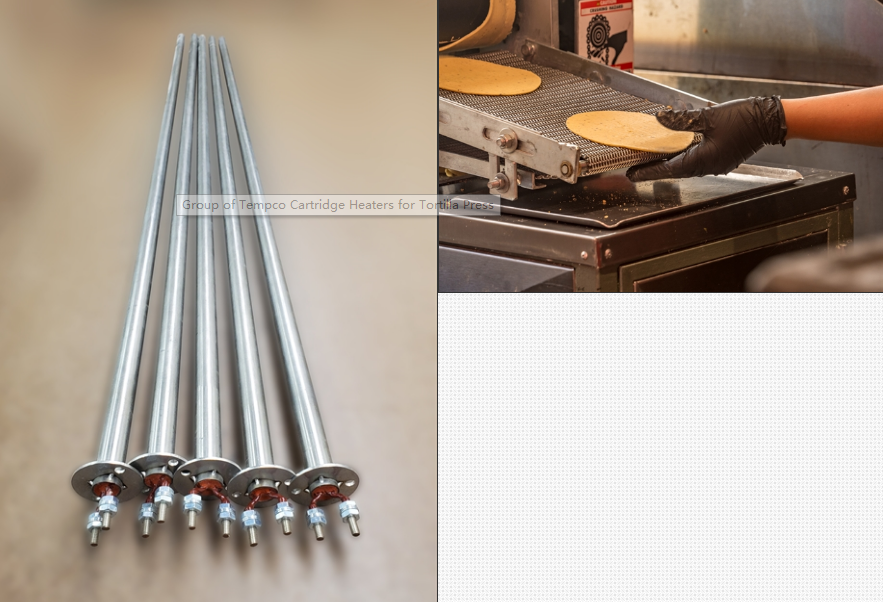 Design Features:
Designed for high voltage use
Electrical Termination is screw terminals to enable quick connection of the power cable
Moisture resistant seal
Mounting flange
Self-controlled Low-Density Cartridge Heater for Film Wrapping Machine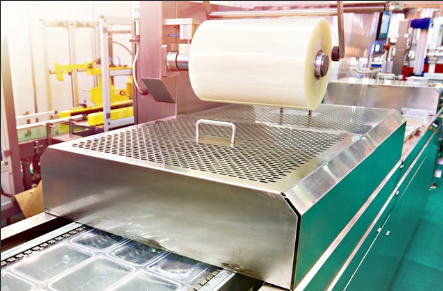 Design Features:
Uniform heat distribution across application
Built-in thermostat allows for self-controlled temperature
Quick disconnect electrical termination
Stainless Steel cable for abrasion protection on electrical termination
With our engineering expertise and unique Manufacturing capabilities, Tempco can address the challenges of original equipment manufacturers (OEM's) and maintenance (MRO) applications within the food and beverage industry. In addition, we offer services that drastically reduce the normal delivery time. The Pronto service can be used for non-stock and custom manufactured heaters, while the Terminator service offers 1-3 day delivery on custom-terminated cartridge heater substrates. For a complete thermal loop, Tempco also manufactures Temperature Sensors and Temperature Control Products.
(Content from the Tempco)