Flexible Heaters & Control Panels for Sensory Deprivation (Float) Tanks
Sensory deprivation tank: A lightproof, soundproof tank of salt water in which a person floats as a form of deep relaxation. The concept is to completely restrict the sensory inputs of light, sound, and, to a certain extent, touch. The user climbs into a sealed chamber and closes the door, preventing all light and sound from entering. The chamber is filled with 10-12 inches of heavily concentrated salt-water to enable the user to float without any effort.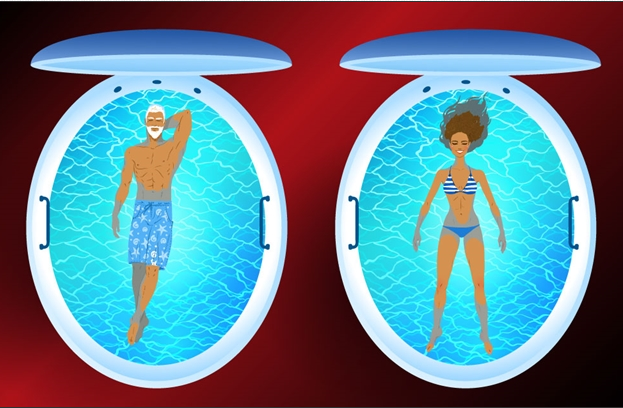 A manufacturer of float tanks requested Tempco's catalog. After a follow-up call was made by one of our sales team members, we learned that the manufacturer was having ground-fault trouble with the heaters they were purchasing from one of our competitors. They needed a new heating solution to maintain the saltwater in their tanks at a comfortable temperature of 95°F. They decided to give Tempco a chance to find a suitable solution.
Silicone rubber heaters were used because of their ease of installation, low watt density, and ability to easily conform to the awkwardly shaped walls of the deprivation chamber. Tempco developed several iterations of the custom Silicone Rubber heaters to accommodate different models of the tanks.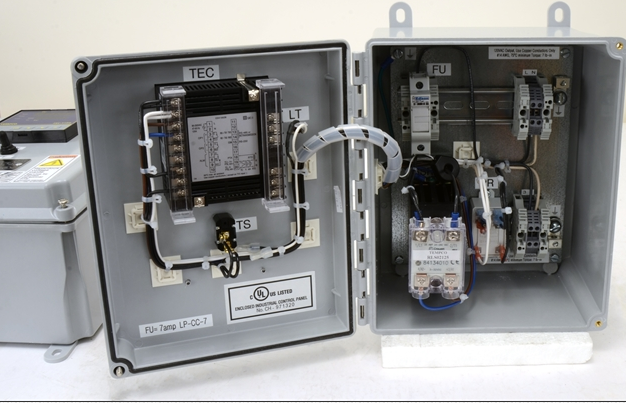 As a value-added service, Tempco also built control panels in our 508A Certified Panel Shop to control the power and temperature of the heaters. Multiple panels were designed to accommodate different ratings and requirements from different parts of the world. The challenging part of this application was insuring a low enough leakage current so that the heaters did not trip the very sensitive ground-fault interrupt devices that were a part of this application. Local and national electric codes had to be taken into consideration when designing the UL508A control panels. Over-temperature cut-outs, ground-fault interrupts, and other considerations beyond simply controlling the temperature had to be included to provide a safe and stable end-user experience.
The Silicone rubber heaters and control panels were designed and shipped in less than 4 weeks upon receipt of the drawing approval from customer.
(content from tempco)