Las Vegas international auto parts and after-sales service exhibition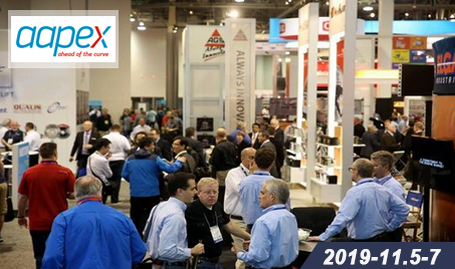 It is a professional exhibition of large automobile after-sales service market in the world
AAPEX is one of the largest auto parts and aftersales exhibition in the world.
With the support of two major automobile industry associations and the U.S. department of commerce, it is the only way to enter the auto parts market in North America and Europe.
Strong attraction: the United States auto parts and after-sales service exhibition every year, gathered the entire north and South America and South America, Europe, the Middle East auto parts users, after-sales service providers, is one of the world's large-scale auto manufacturing trade fairs, highlight the auto after-sales parts market and auto maintenance supplies.
The exhibition will be held at the same time as the SEMA refit auto show in the United States, so if you attend one exhibition, you can benefit from the buyers invited by two exhibition organizers at the same time.
High degree of internationalization: to attend the auto parts show, you can reach all the key decision makers in the target market at the same time.
Auto parts distributors, retailers, service chain merchants, wholesalers and service professionals will attend AAPEX.
These buyers have the purchasing power of billions of dollars.
In this exhibition, you can reach buyers from all over the world that you can hardly reach in other exhibitions.
AAPEX has more than one hundred thousand visitors from more than 120 countries every year, among which there are more than 50,000 buyers. In recent years, there are more than 1,000 Chinese enterprises.
High degree of professional: Las Vegas auto shows all the relevant new product and new concept, exhibits range auto after-sales service market to product series, all kinds of auto parts, seat belts, brake parts, chassis and so on, specialized degree is high, is the world's large automobile manufacturing trade and professional exhibition auto after-sales service market.