Serial Thermal oil heater is a kind of new-typed heating equipment with heat energy conversion. It takes the electricity as power, changes it into the heat energy through the electrical organs, takes the organic carrier ( heat Thermal oil ) as medium, and continues to heat through the compulsive circulation of the heat Thermal oil driven by high-temperature oil pump, so as to meet the heating requirements of users. In addition, it could also satisfy the requirements of set temperature and temperature controlling accuracy.

Electrical Heating Conduction Oil Furnace is a special type industrial furnace, characterized by safety, high efficiency, saving energy, low pressure and functions of supplying high temperature heat energy. The electric oil heating furnace is a special type straight flow industrial furnace, which adopts electricity as the heat source, and uses the heat transfer oil as the heat carrier.

Electrical heat-conducting oil furnace system is composed of an explosion-proof electric heater, an organic heat carrier furnace, a heat exchanger (configurable), a control cabinet, a hot oil pump, and an expansion slot. The user only needs to connect the equipment to a power supply, and arrange medium inlet and outlet pipes and electrical interfaces before use. electrical heat conduction oil furnace (also known as oil transfer heater), the electric heater is directly inserted into the organic carrier (heat transfer oil) for direct heating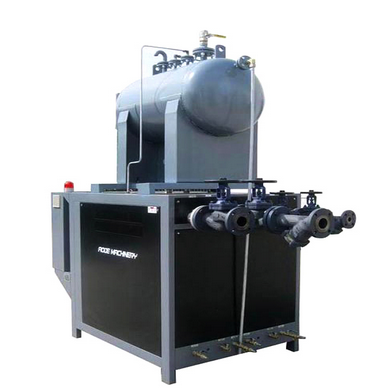 Model Number: WDR Series
Output: electrical
Dimension(L*W*H): As Model
Weight: As Model
Certification: ISO
Media: Organic Heat Transfer Material
Heat Carrier: Conduction Oil/Thermal Oil
Heat Efficiency: >90%
Highest Operation Temperature: 300
Structure: Oil Tube
Pressure: Low Pressure
Style: Vertical
Fuel: Electric
Product name: Thermal Oil Furnace
Output: Hot Oil
Dimension(L*W*H): designed as customer's request
Material: SS304
Shap: Cabinet type
Warranty: 12 month
Voltage: 380V/415V/440V/450V
Power(W): 400 KW
Product Type: Heat Conduction oil furnace
Structure: electrical
Pressure: Low Pressure
Style: Vertical
Fuel: Oil based,Coal Based, etc
Place of Origin: Shandong, China (Mainland)
Electrical Heating Conduction Oil Furnace adopts a digital display temperature controller, and has functions of over temperature alarm, low oil level alarm and over pressure alarm. This product is a type of high-efficiency energy-saving heating equipment for chemical, petroleum, machinery, printing and dyeing, foodstuff, marine, textile, and film industry,etc.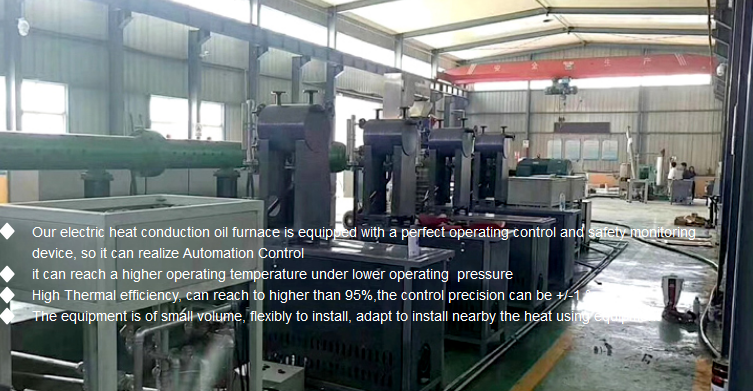 The main frame is made of steel, bear strong weight;
The heat preservation device is perfect and thermal efficiency is improved;
Oil return temperature can be displayed;
Switching function of heating power and it can be customized;
The temperature can be adjusted freely at RT- 300 °C;
Automatic exhaust when starting up;
Delay cooling when shutting down,and it can be customized;
Multipoint temperature control and it can be customized;
Pressure detection and alarm;
Temperature detection and alarm;
Our heater are with explosion-proof, they can be OEM.